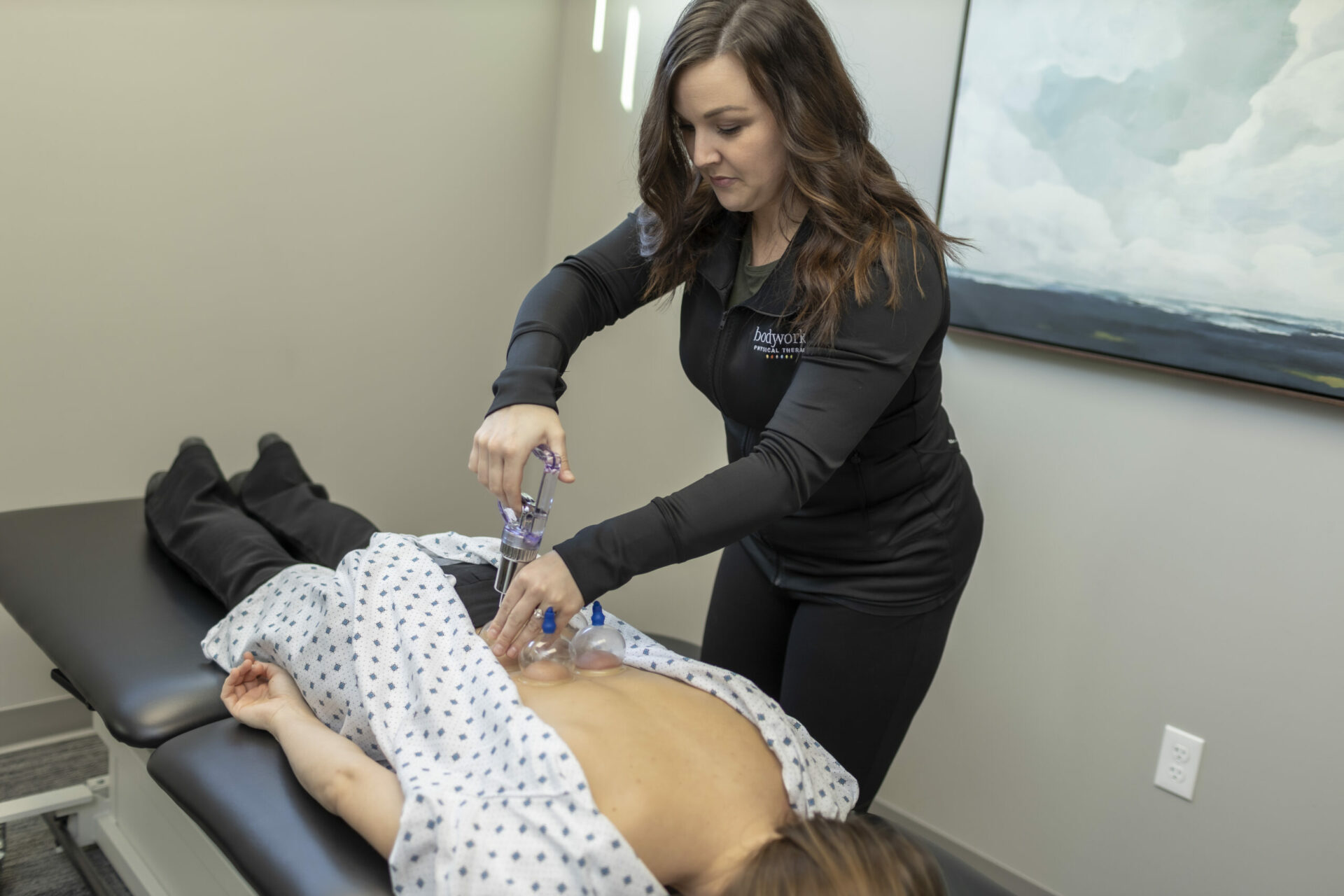 Muscle and soft tissue problems may be treated with cupping therapy at Bodywork Physical Therapy. This manual therapy technique is available for appropriate patients from pre-teen through adult.
While performing cupping therapy, the physical therapist uses cups and a hand-held vacuum pump to lift the skin and fascia. The cups can be held in a stationary position, or the physical therapist may choose to glide the cup along your skin.
The benefits of cupping therapy are as follows:
Decreasing inflammation

Decreasing muscle spasms

Decreasing pain

Improving blood and oxygen circulation

Improving range of motion
Common conditions that can be treated with cupping are:
Neck, shoulder, and back pain

Rotator cuff syndrome

Shoulder and elbow tendonitis

Hip tension and piriformis syndrome

IT band syndrome

Shin splints

Achilles tendonitis

Plantar fasciitis
Many of our patients feel the benefits of cupping in as little as one treatment. As with all therapies, there is a small risk of minor side effects from cupping therapy. These side effects can include:
Bruising is most common, but most bruises disappear within 10 days

Mild soreness in the areas where cupping is used
Please communicate with your therapist about any concerns you may have regarding pain or discomfort after therapy. Your therapist can adjust the amount of pressure in future treatments to reduce side effects.
Same Day and Next Day Appointments Available!
Request an Appointment Online or Contact the Clinic