Bodyworks
Physical Therapy
Relief is Right Here
Start Your Journey to Relief
At Bodyworks Physical Therapy, we are passionate about personalized patient care. We take the time to find the source of your problem and return you to living your life as quickly as possible.
Shockwave Therapy at Bodyworks
Shockwave Therapy is an FDA-approved, non-invasive medical treatment for reducing pain and promoting the healing of soft tissues. When a person experiences chronic pain, the body no longer recognizes that there is an injury to the area. As a result, it shuts down the healing process and the person no longer feels relief. Treatment with Shockwave Therapy triggers the body to release certain bio-chemicals that increase blood flow to the treated area, stimulate muscle repair and regeneration, and increase metabolism at the cellular level. This helps to reactivate the body's natural healing process. Conditions such as plantar fasciitis, tendonitis, and shoulder issues can benefit from Shockwave Therapy.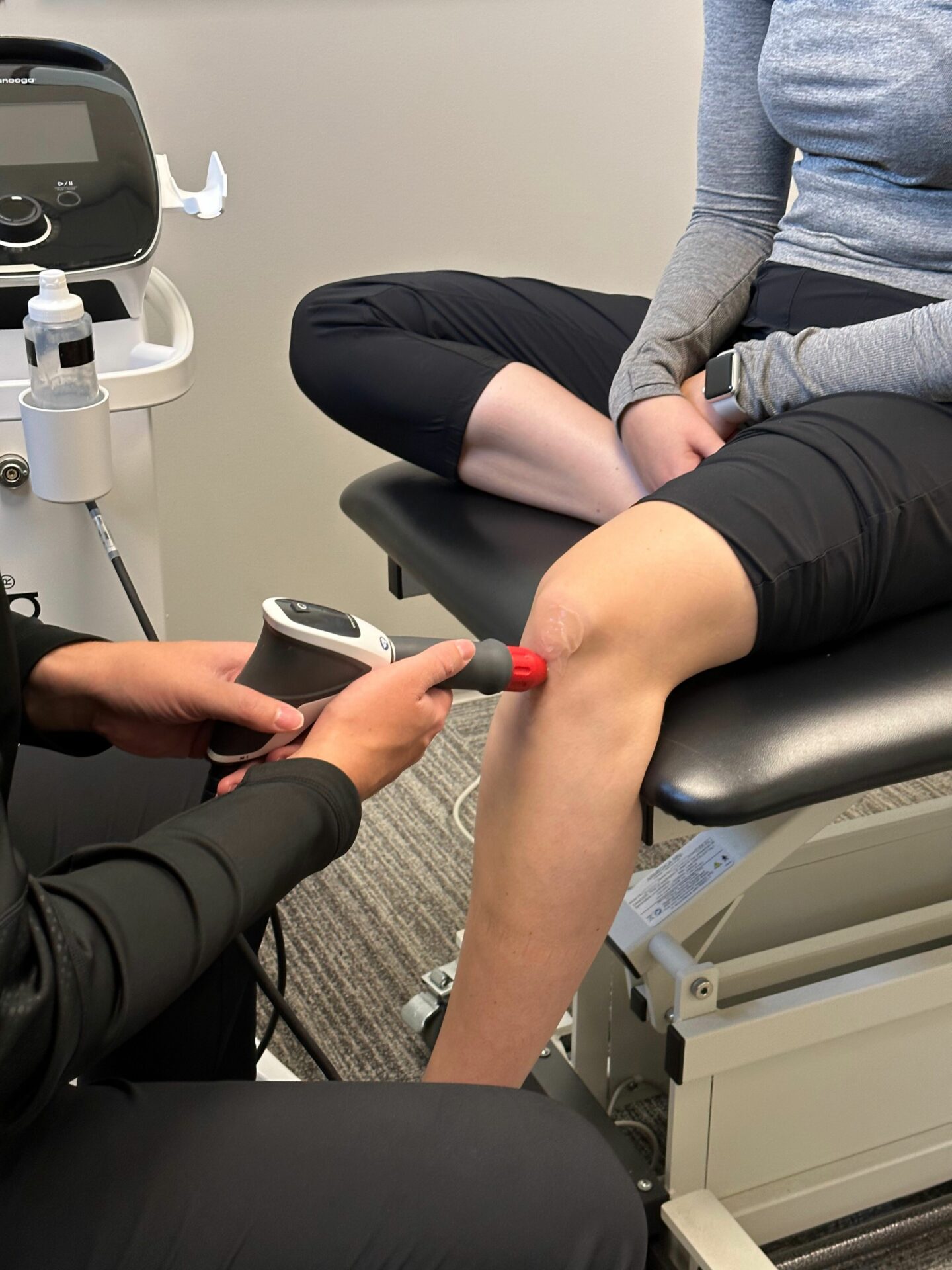 Aquatic Therapy

Explore the benefits of aquatic therapy: Embrace the healing warmth of water, find pain relief, and enhance your mobility.
Dry Needling
Dry Needling: Relax muscle knots using fine needles. Effective for pain, mobility issues. Benefits a variety of conditions.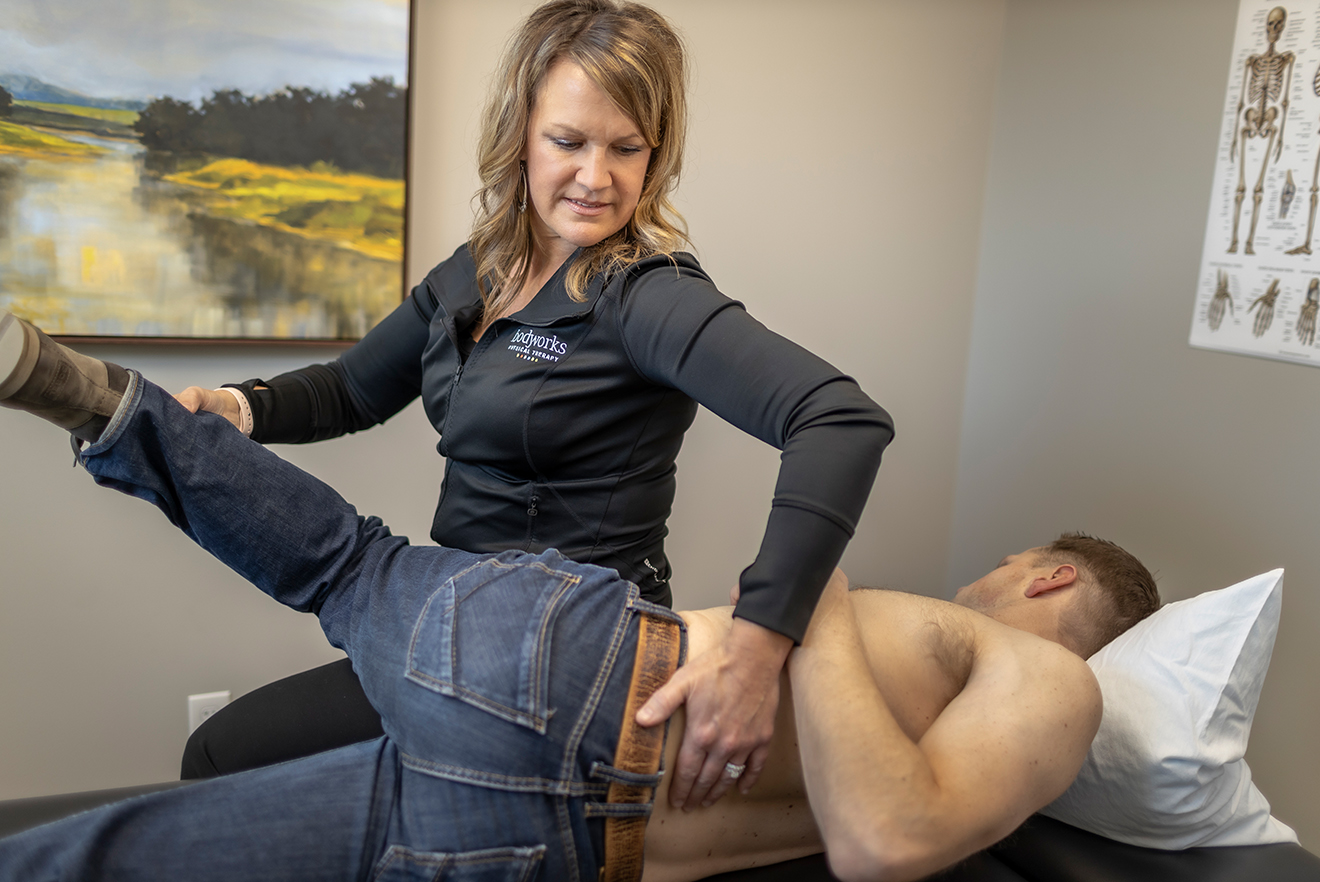 Lower Back & Neck Pain

Gentle manual therapy and spinal stabilization techniques for long-term solutions to neck pain, back pain, sciatica and herniated discs.
Orthopedic Conditions
Specialized orthopedic rehabilitation at Bodyworks PT addresses pain, injuries in bones, muscles, joints, and ligaments.
Pelvic Rehab Therapy
Experience compassionate, comprehensive therapy for women of all ages and life stages, addressing diverse needs.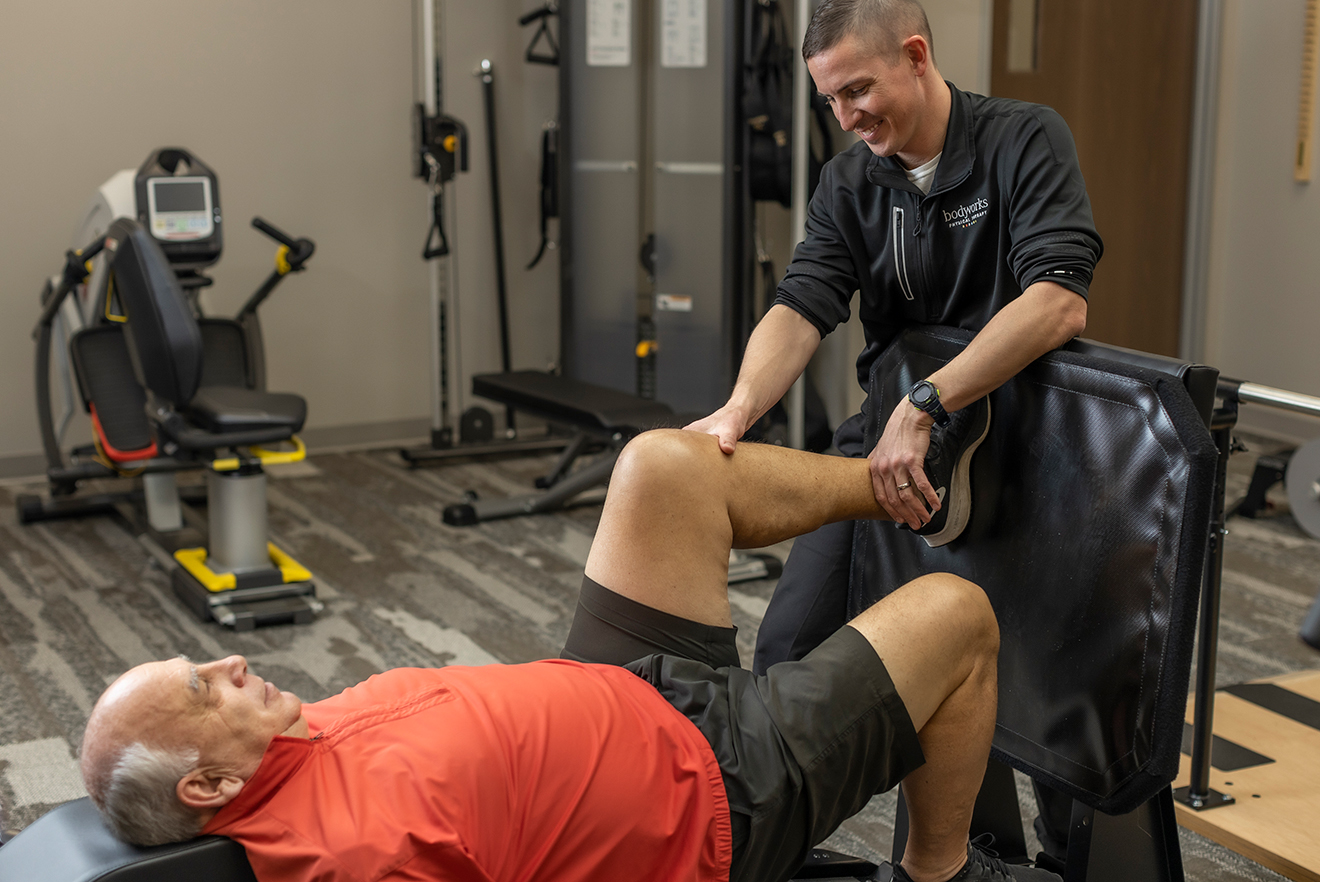 Post-Surgical Rehab
Following a procedure, our commitment is to return a patient to their prior physical function.
Shockwave Therapy

A non-invasive, and highly effective medical treatment for reducing pain and increasing the rate of healing of soft tissues.
Sports Rehabilitation
Bodyworks PT specializes in sports rehab, guiding athletes to regain strength, agility, and prevent injuries.
Schedule today! Same Day & Next Day Appointments Available!
I recently had knee surgery and did my physical therapy with Greg at Bodyworks. He used Blood Flow Restriction Training as part of my treatment, and it was amazing! I feel like my strength came back so much more quickly than if we hadn't done BFR. Greg did a great job with my therapy, and I am so happy that I chose a facility with state-of-the-art equipment like BFR!
All of the staff and therapists have been very friendly and helpful. The therapist's skill and treatments have been a major reason for my continued successful recovery from the three surgeries I have endured this past year. Actually look forward to my PT appointments!
As a runner & a mother of a now 2 year old, I had been struggling with injury for over a year. I went to the chiropractor, physical therapy, deep tissue massage & did strength training. After many unsuccessful treatment plans & options, I was referred to Amanda at Bodyworks & went to my first appointment on May 7th. At the time, I was just over a month out from Grandma's Marathon & had really no hope of even finishing it. Amanda was amazing! She instantly knew what was wrong & how to treat it. We weren't expecting such a fast recovery, especially since I amped up training in the last month while being treated. I was able to finish the marathon & qualify for Boston. This would not have been possible without the help from Amanda & referral to Bodyworks!
I have been to Bodyworks on and off for almost two years following the birth of my twins. Sara Metzger is an incredible physical therapist! She is fun, kind, patient, and effective. Support staff are incredible as well. If you're looking for personalized and personable care, come here!
My experience here has been top notch! The team here is always a joy to see, always friendly and happy! They worked with me to find the root cause of my issues (lower back pain for many years), and where able to explain everything to me In a way that I understood. The knowledge I gained helped me to prevent further issues and the constant need to always go see the chiropractor every year.
Over the years, I have been the recipient of remarkable skill and care from various therapists at Body Works. When I was referred to physical therapy for extreme foot pain, though, I was seriously skeptical. Tight feet? Really?
WELL! Drew's work with me and my feet literally changed my life! I was even awakened in the night with foot pain, and now I have virtually none. Who knew? I am deeply grateful and would go nowhere else the next time I need physical therapy. They are fabulous!
I used the flywheel trainer at Bodyworks for a few exercises to strengthen my shoulder muscles. I really liked how I could not only feel my muscles working while I was pulling it, but also as I was straightening my arm as well because there was still tension there. It was also a very useful tool because I was able to do multiple different exercises with just one piece of equipment!
At Bodyworks Physical Therapy, we are passionate about promoting the benefits of physical therapy for everyone, not just those recovering from accidents or major injuries. There are several common myths surrounding physical therapy, and we're here to debunk them....
read more