Start Your Journey to Relief
At Bodyworks Physical Therapy, we are passionate about personalized patient care. We take the time to find the source of your problem and return you to living your life as quickly as possible.
Aquatic Therapy at Bodyworks
At Bodyworks Physical Therapy, we know that certain conditions and injuries are best treated while you are in water maintained at therapeutic temperatures. Aquatic or water therapy provides a safe, effective environment to positively impact movement, strength, and function.  Aquatic therapy uses buoyancy to support your weight, reducing the pain and stress placed on specific muscles and joints and enabling greater freedom. Warm water also allows muscles to relax and blood flow to be increased to injured areas.  Aquatic therapy can also help you function at levels not possible on land, without the fear of falling, which affords physical gains and positive reinforcement.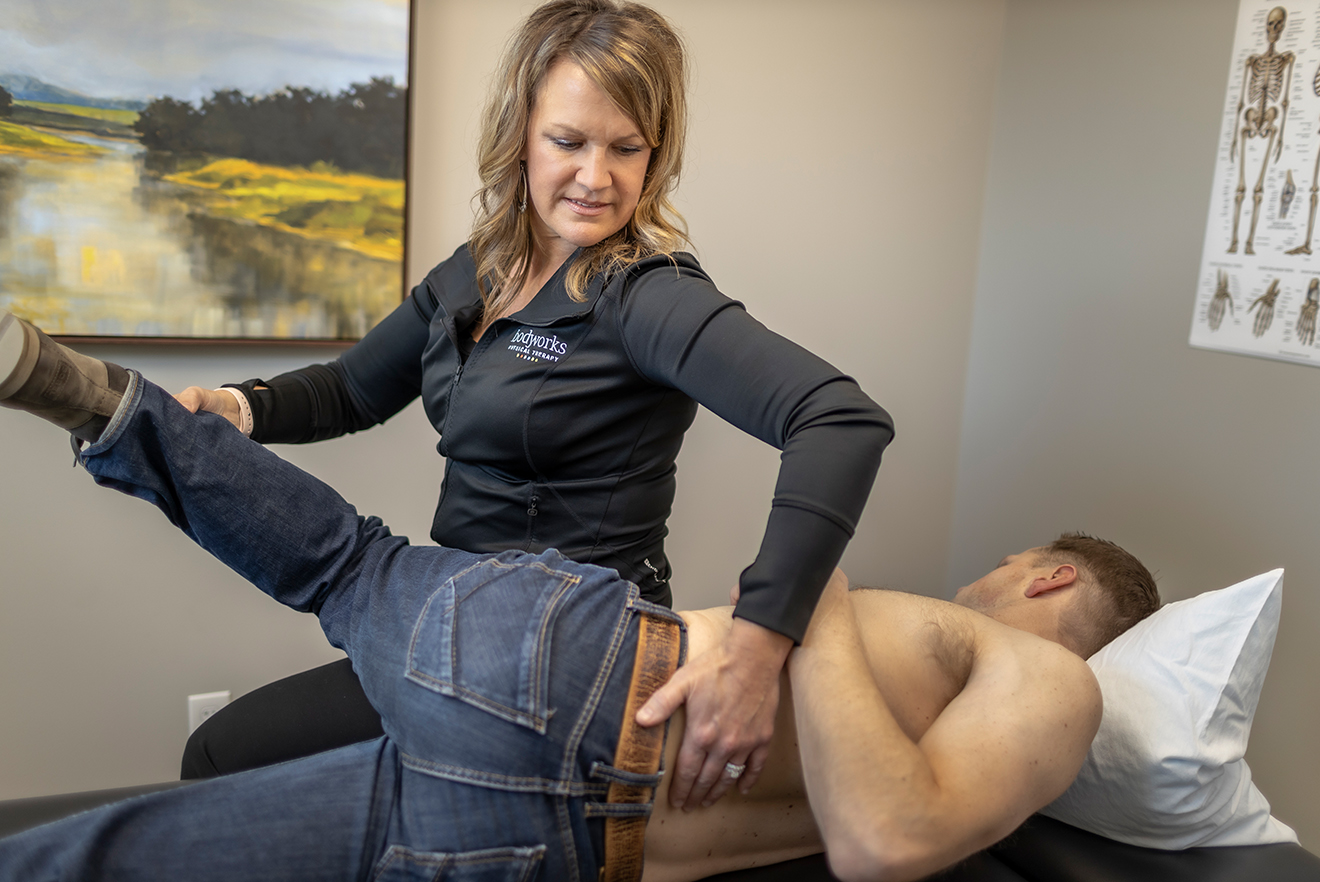 Spinal Conditions
Gentle manual therapy and spinal stabilization techniques for long-term solutions to neck pain, back pain, sciatica and herniated discs.
Orthopedic Conditions
Treatment for injuries, pains and strains in all areas of the body – shoulder, neck, back, hip, knee, elbow and wrist.
TMJ Dysfunction
Manual therapy to increase range of motion, repositioning the disc, decrease muscle tightness and reduce stress on the jaw joint(s).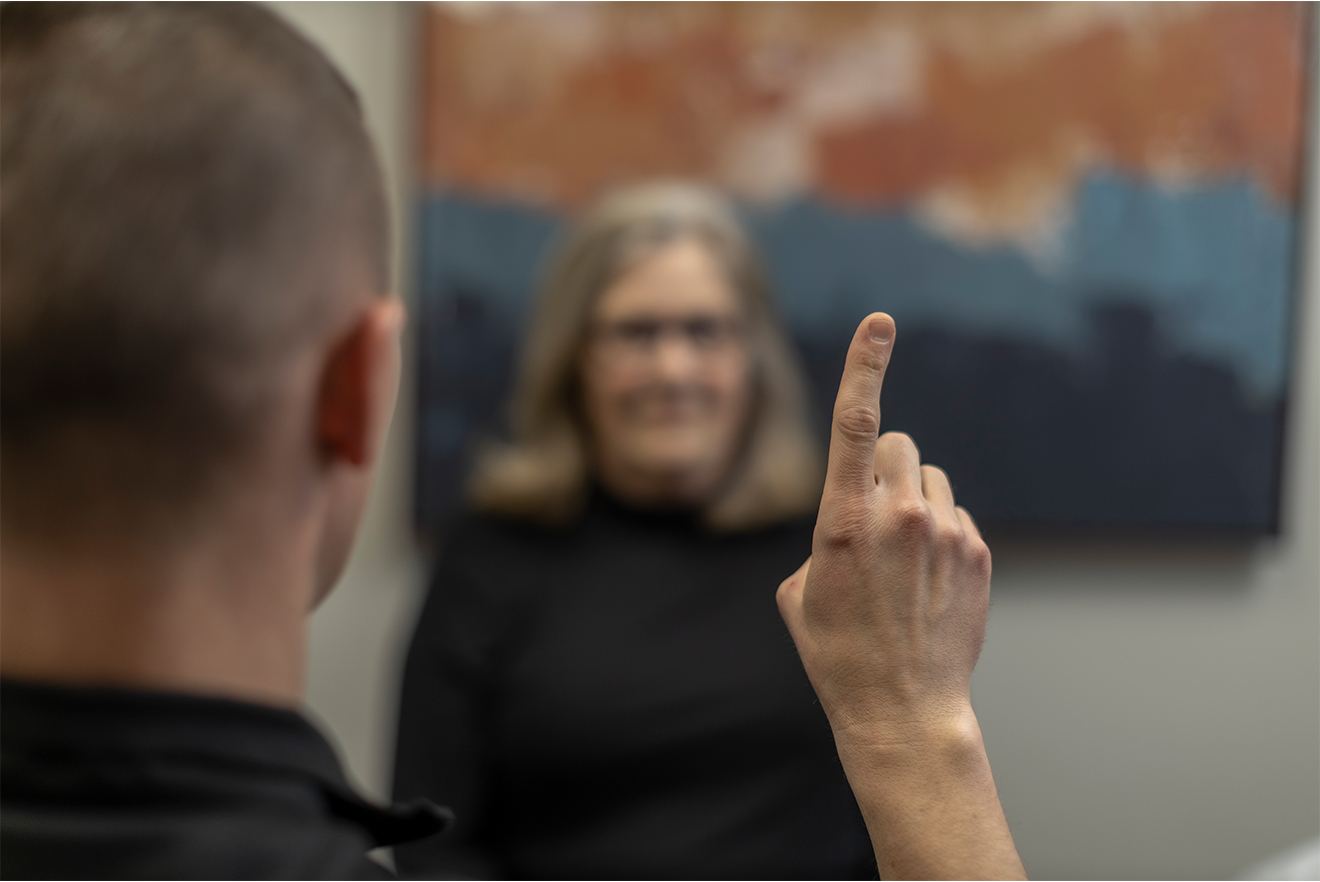 Vestibular & Balance Rehabilitation
Corrective treatment for Benign Paroxysmal Positional Vertigo (BPPV).
Parkinson's Programs
Comprehensive exercise programs that are specifically designed for individuals with Parkinson's Disease. 
Cupping
An alternative form of ascial release. This therapy can help with pain, relaxation, muscle "knots" and more!
Muscle Activation Technique®
This non-invasive technique assesses and corrects muscular imbalances.
Dry Needling
Effective therapy utilizing very fine needles to relax trigger points or "knots" in muscles
Women's Health
Compassionate and comprehensive therapy for women of all ages and stages of life.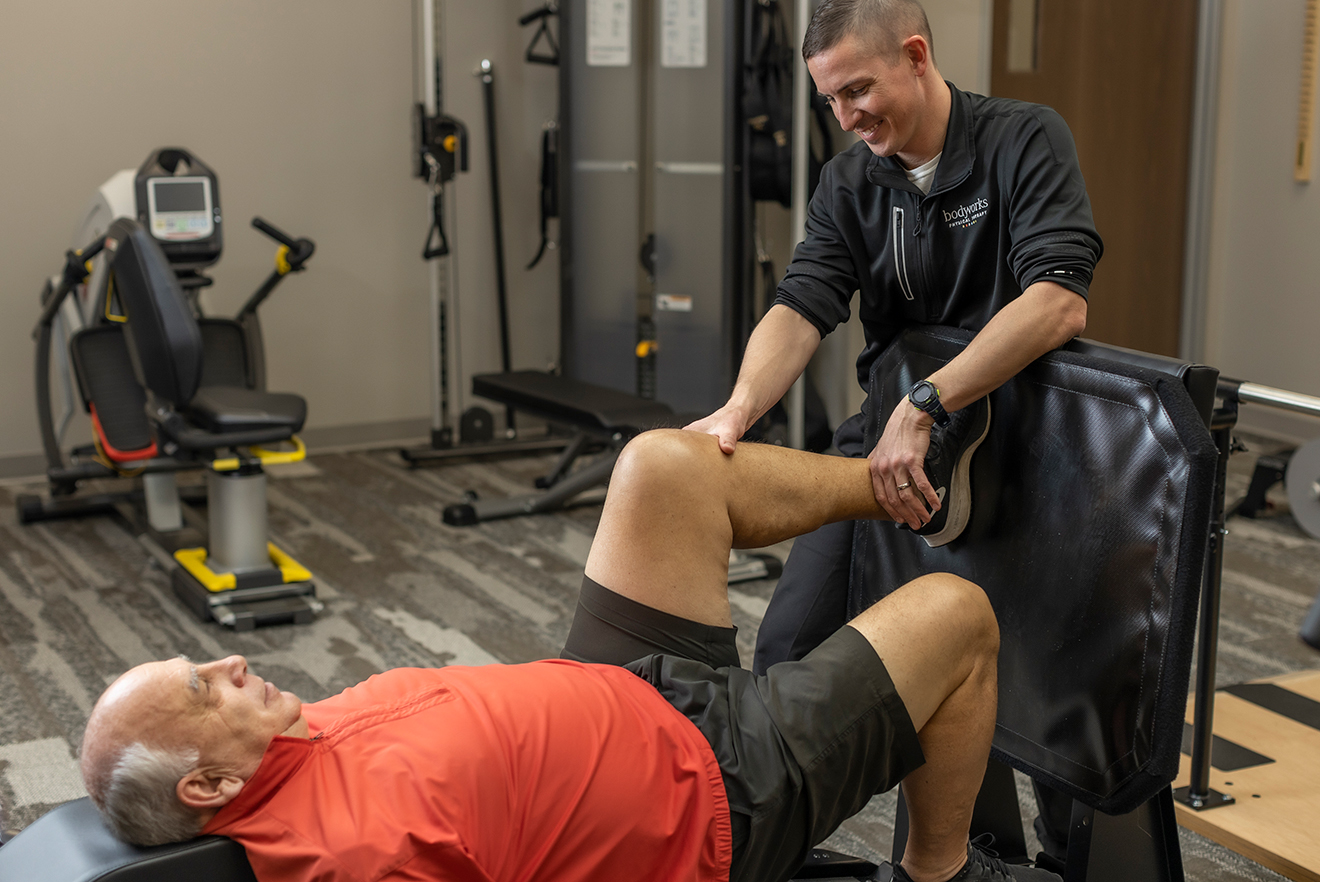 Post-Surgical Rehab
Following a procedure, our commitment is to return a patient to their prior physical function.
Manual Therapy
Specific evidence-based techniques used to evaluate and treat soft tissue imbalances & joint injuries.
Massage Therapy
The well-known benefits of massage include reducing pain, stress, and muscle tension.
Schedule today! Same Day & Next Day Appointments Available!
I absolutely love seeing all the staff at Bodyworks and working with Amanda! She has helped me so much in the past couple of years. I had a bone graft transplant in my hip and needed a lot of physical therapy to build up my strength again. She helped me with at home care, physical exercises, and deep tissue therapy to get me back to my normal lifestyle. She guided me back to health and was so encouraging the entire way! I underwent a hardware removal surgery in the same hip a couple years later and, of course, went back to Amanda for more PT! I highly recommend Bodyworks to anyone who needs post-surgical physical therapy! They work wonders and I will always be so incredibly thankful for these guys!
These guys are the best! Everyone is super friendly and knowledgeable, every time I leave, I feel good and my range of motion grows. I have a torn rotator cuff and arthritis/bursitis/tendonitis in the hip and this crew has managed to keep me functional enough that I can still go to hiit, barre, and spin classes. Nicole is wonderful and down to earth, she has a great way of chatting me through difficult tasks. I can't recommend them more highly!
As a runner & a mother of a now 2 year old, I had been struggling with injury for over a year. I went to the chiropractor, physical therapy, deep tissue massage & did strength training. After many unsuccessful treatment plans & options, I was referred to Amanda at Bodyworks & went to my first appointment on May 7th. At the time, I was just over a month out from Grandma's Marathon & had really no hope of even finishing it. Amanda was amazing! She instantly knew what was wrong & how to treat it. We weren't expecting such a fast recovery, especially since I amped up training in the last month while being treated. I was able to finish the marathon & qualify for Boston. This would not have been possible without the help from Amanda & referral to Bodyworks!
Drew has been absolutely amazing! He takes the time at every visit to see how I am improving or what needs to be done, both during the visit and for my homework, to help me with my TMJ. He is hands down the best PT I have ever had and will be the only one I go to when I need PT in the future! Highly recommend Drew or any of the physical therapists at Bodyworks PT!
This was the most comprehensive evaluation I have ever had and loved how Amanda took the time to explain things to me that I have had for years. I will never go anywhere else after this experience.
I was struggling with extreme round ligament pain at the beginning of my second pregnancy. My chiropractor recommended Bodyworks Physical Therapy to me and it was a game changer! After 3 weeks of working with Sara, my pain was completely gone! Pleasant environment and such friendly staff. I would definitely recommend to others!
A concussion is a mild traumatic brain injury that can lead to a multitude of symptoms. Most of the time the symptoms resolve on their own, but in some situations, they can persist past 1-2 months and lead to what's referred to as Post-Concussion Syndrome. ...
read more