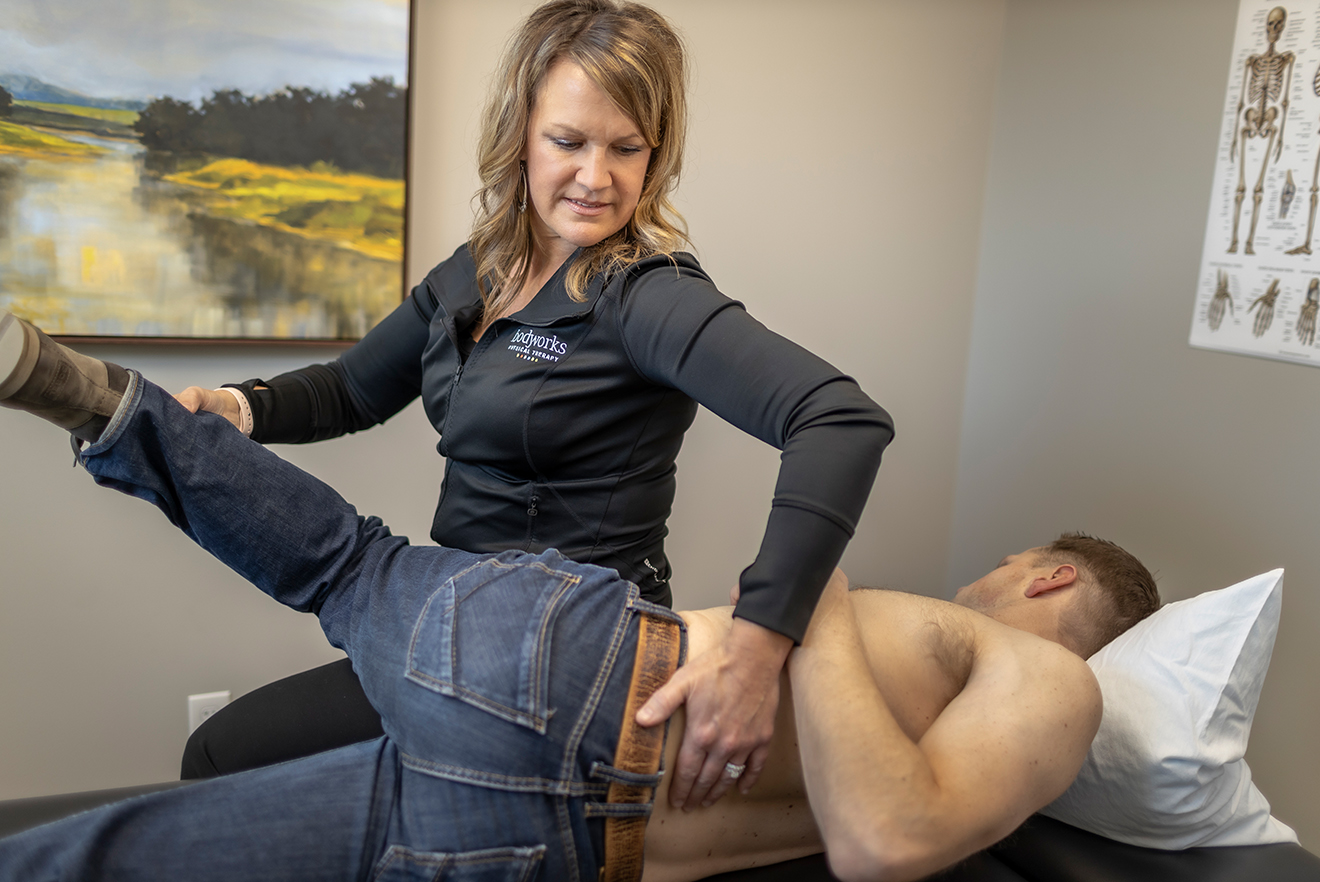 Back pain is the number one reason patients seek physical therapy. The keys to the successful rehabilitation of spinal disorders are correctly assessing the problem and creating an individualized treatment program, all while focusing on education and prevention of future recurrence.​
At Bodyworks Physical Therapy, our therapists have been extensively trained in multiple manual therapy and spinal stabilization techniques as well as the McKenzie Method.
We are experts in treating:
Lower Back Pain
Sacroiliac Joint Dysfunction/Pain
Thoracic/Rib Pain (Middle Back)
Neck Pain
Headaches
Disc Herniation
Sciatica
Whiplash Injuries from Motor Vehicle Accidents
Our goal is to return you to your lifestyle as quickly as possible. At Bodyworks Physical Therapy, Relief is Right Here.
Same Day and Next Day Appointments Available!
Request an Appointment Online or Contact the Clinic